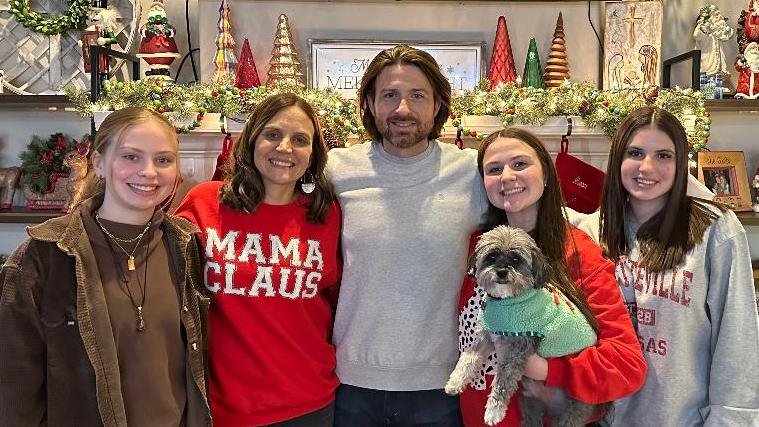 $34,893
raised by 194 people
$60,000 goal
Tara Farris
Transplant Type: Liver
What if you were living on borrowed time?
Tara Farris is fighting for her life. In January 2015, she went to see her dermatologist due to an annoying itch. After her bloodwork came back with elevated liver numbers, Tara was sent to a GI specialist. She underwent a battery of tests and biopsies, and was finally diagnosed with stage 3 liver disease, known as primary sclerosing cholangitis. After years of constant monitoring and evaluations, doctors now say a liver transplant is critical to her survival.
Tara got a liver transplant on Sept 25, 2021 and very thankful for all the prayers, donations, and support from everyone.  Everyone hoped and prayed this was her perfect match but soon after she started having complications and has continued to fight to keep this liver healthy and functioning correctly.  After many ERCPs, external drains, blood infections, hospital stays, and more labs than she can count, she is back to needing a second liver transplant soon.  
Tara used to lead an active, independent life, but her health battle has forced her to adjust to a new lifestyle. While this has been a difficult for Tara, her husband of twenty-one years (and college sweetheart), Ryan, and their three daughters, it has also brought them closer together and helped them to realize what matters most in life. She dreams of being healthy enough to have her energy back so she can keep up with her normal activities, travel, go to the beach, and spend time with friends. More than anything, she hopes to spend many more years making memories with her loved ones, but right now, she needs your help.  
Tara really appreciates every donation you graciously give, and every penny goes to offset the financial burden that comes with fighting for your liver to work correctly and 2 liver transplants. 
Unfortunately, Tara's hope for a new life comes at a very high price.
The average liver transplant costs approximately $878,000. And that's only the beginning. Even with insurance, which will cover a portion of the transplant costs, she still faces significant expenses related to the surgery. For the rest of her life, she will need follow-up care and daily anti-rejection medications, which are as critical to her survival as the transplant itself.
You can help by making a tax-deductible donation to the National Foundation for Transplants in honor of Tara.
If you'd prefer to send your gift by mail, please send it to the NFT Arkansas Transplant Fund, 3249 W. Sarazen's Circle, Suite 100, Memphis, TN 38125. Please be sure to write "in honor of Tara Farris" in the memo line.
Thank you for your generosity!
Transplant Center: UAMS Medical Center