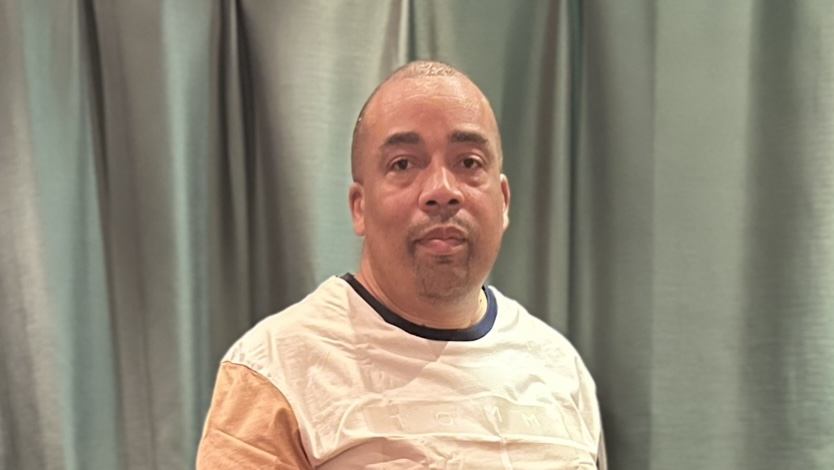 $3,175
raised by 30 people
$20,000 goal
Sheldon Watson  
Transplant Type:   Heart & Lung
What if the medical care needed to save your life was over 600 miles away?   
In 2019, Sheldon Watson was diagnosed with right heart failure, pulmonary hypertension, asthma, and chronic pulmonary embolism following a visit to the hospital due to being in tremendous pain. After several years of procedures at various hospitals due to the complexity of his diagnosis, Sheldon's local hospital referred him to the nearest medical center that would be able to support the high quality of care needed for his conditions. This hospital, Duke Transplant Center in North Carolina, is 625 miles away from Sheldon's home in Orlando, Florida. As he began treatments at the third new hospital in this diagnosis journey, it was determined that Sheldon would need a heart and lung transplant to save his life.
Unfortunately, Sheldon's transplant and care come at a very high price. 
The average heart and lung transplant costs approximately $1 million, and that is only the beginning. 
Sheldon will need to travel to receive care throughout his transplant journey. Following his transplant, he will require follow-up care, expensive medications, and return travel to Duke.  In addition, his doctors require that he stays close to Duke for at least the first year and a half post-transplant, incurring substantial expenses for travel, and long-term lodging, further adding to the financial strain. Even with the help of insurance, Sheldon still faces significant out of pocket expenses related to his transplant procedure and care. 
As Sheldon's health has declined, he has struggled with losing his sense of normalcy. In December of 2022, Sheldon made the financially and mentally difficult decision to leave his job in order to focus on his health so he is able to get back to making memories with his wife, children and grandchildren.  Sheldon's wife will be his primary caregiver following his surgery and he is grateful to have the love and care from his family.   Now he needs your financial support to make his future aspirations and transplant a reality.   
You can help by making a tax-deductible donation to the National Foundation for Transplants in honor of Sheldon.  
If you'd prefer to send your gift by mail, please send it to the National Foundation for Transplants, 3249 W. Sarazen's Circle, Suite 100, Memphis, TN 38125.  Please be sure to write "in honor of Sheldon Watson  " in the memo line.
Thank you for your generosity! 
Transplant Center:   Duke University Hospital (Transplant Center)
If you have any questions about The National Foundation for Transplants, feel free to contact the staff at 800-489-3863.