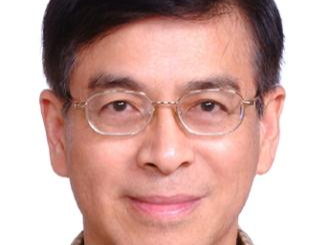 $142,459
raised by 29 people
$30,000 goal
Paul Chen
Transplant Type:  Kidney
What if you were living on borrowed time? 
In 1989, Paul received a lifesaving kidney transplant, but his road to recovery has not been easy. After his transplant, he developed diabetes, bladder and colon cancer and other health issues. Recently, Paul began experiencing swelling in his legs and high blood pressure.
Sadly, his body rejected his transplanted kidney, and he was diagnosed with renal failure in 2010. Now, he requires dialysis treatments three times a week, and doctors say a second kidney transplant is critical to his survival. Paul's wife, Grace, and their two adult children want nothing more than to see him healthy.
He enjoys swimming, hiking, Tai Chi and traveling to visit his children, but his condition causes extreme fatigue and discomfort, preventing him from enjoying his favorite activities. Despite all his trials, Paul keeps a positive attitude and is hopeful for the future. He longs to be active and be more involved with his community. Most of all, Paul is eager to resume teaching, but he needs your help.
Unfortunately, Paul's hope for a new life comes at a very high price. 
A kidney transplant costs nearly $275,000. And that's only the beginning. Even with health coverage, Paul faces considerable medical expenses related to his transplant. For the rest of his life, he will need follow-up care and daily antirejection medications. The medications can range from $2,000 to $5,000 per month--and they are as critical to his survival as the transplant itself. Paul's medical expenses vastly outweigh his income, and his condition no longer allows him to work, adding to his financial strain.
You can help by making a tax-deductible donation to NFT in honor of Paul. If you'd prefer to send your gift by mail, please send it to the National Foundation for Transplants, 3249 W. Sarazens Cir, Ste 100, Memphis, TN 38125. Please be sure to write "in honor of Paul Chen" on the memo line.
Thank you for your generosity!
Transplant Center:  Baylor University Medical Center
If you have any questions about The National Foundation for Transplants, feel free to contact the staff at 800-489-3863.