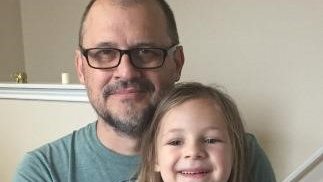 $0
raised by 0 people
$10,000 goal
Dear Friend,
What if you were living on borrowed time?  
Each day, our organization hears of the life and medical journeys of people around us.  All who have one commonality, they all are waiting for or have received an organ transplant to save their lives.  People like Michael.  The National Foundation for Transplants (NFT) has been a beacon of hope for patients and their families grappling with the staggering costs of life-saving organ transplants for over 40 years. NFT's unwavering commitment to easing the financial burden of transplantation has restored hope to individuals who would have otherwise been faced with insurmountable medical expenses while their lives are being saved. 
Your donation will directly contribute to this mission, allowing NFT to continue changing lives and fostering a brighter future for those in need. By providing critical financial assistance to transplant recipients, NFT ensures that members can focus on their recovery rather than the mounting bills. The incredible impact of NFT cannot be overstated.  
Unfortunately, transplanting a vital organ comes at a very high price.
The average transplant can range from $400,000 to over $1 million. And that is only the beginning. Even with health insurance, transplant recipients still face significant medical expenses related to the surgery. Post-surgery they will require lifetime follow-up care and daily anti-rejection medications. These medications are very costly, and they are as important to survival as the transplant itself.  
Many patients must also travel long distances to their transplant center for evaluations and doctors' appointments. Patients are also often required to stay close to the hospital immediately following their procedure, incurring substantial expenses for travel, food, and lodging, adding to the financial strain. 
What if your life depended on the compassion and generosity of others? 
National Foundation for Transplants is working with volunteers and supporters to help relieve the growing burden of expenses for people like Michael Marks. The National Foundation for Transplants has been assisting transplant patients with advocacy and fundraising support for 40 years. Your gift—of $25, $50, $100 or more—will enable National Foundation for Transplants to provide Kayli with the financial support she desperately needs.  
Help those on their journey to receive a new organ, today!  By making a tax-deductible donation via check or credit card.  Make your check payable to NFT including "Michael Marks" on the memo line. To make a secure online donation scan the QR code below to donate to National Foundation for Transplants campaign organized by Michael.  National Foundation for Transplants staff are available to answer questions by calling 800-489-3863 or emailing info@transplants.org.  
Many thanks!