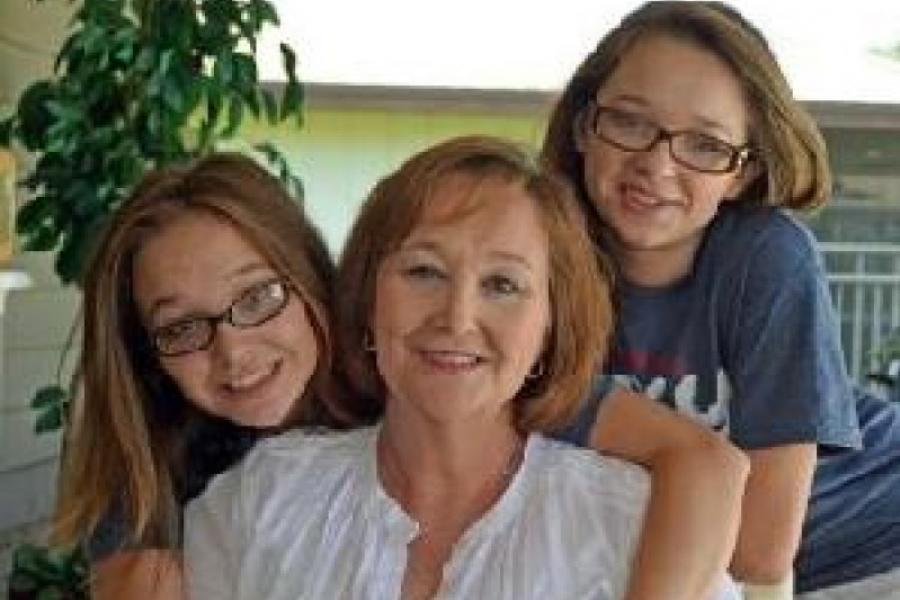 $82,755
raised by 278 people
$150,000 goal
Kim Gabriel
Transplant Type - Heart

In 2011, Kim underwent open-heart surgery to replace her aortic valve. Complications severely damaged her heart, and she was recently diagnosed with cardiomyopathy (stage-3 heart failure). Doctors say a heart transplant is critical to her survival, and she was added to the transplant waiting list in April of 2012.

On December 17, 2013, Kim became a full-time patient at Mayo Clinic, listed as a 1A, and awaiting a heart transplant.

Before her surgical complications, Kim was actively involved in her community for 18 years through her work with Habitat for Humanity of Brevard County, Inc. She was also very involved in her church, The Church At Viera, as well as her daughters' cheerleading and dance activities with Extreme Cheer & Dance. During this challenging time, Kim is extremely grateful for her wonderful support system of loved ones, including her husband, Scott, and her three daughters Ashley, Tara, and Gina, and son-in-law, Jarrod, and her NFT fundraising committee headed by her friend Shivaun Kearney, as well as the Mayo team of doctors and nurses. Kim wants to make sure everyone knows how thankful she is for all the prayers, cards, and financial support!

Kim sees her transplant journey as a difficult hurdle, but one that she is determined to overcome because of the miracles she will experience along the way. She's hopeful for the opportunities that lie ahead, and she looks forward to being a lifelong advocate for transplantation, as well as patient advocacy.

She needs your help.

The average heart transplant costs nearly $1 million. And that's only the beginning. Even with health insurance, she faces significant expenses related to the surgery. For the rest of her life, she will need follow-up care and daily anti-rejection medications. Post-transplant medications are very pricey, and they're as critical to her survival as the transplant itself.

You can help by making a tax-deductible donation to NFT in honor of Kim. If you'd prefer to send your gift by mail, please send it to the NFT Florida Transplant Fund, 3249 W. Sarazens Circle, Suite 100, Memphis, TN 38125. Please be sure to write "in honor of Kim Gabriel" on the memo line.

Thank you for your generosity!

Patient Health Institute: Mayo Clinic in Florida
Your gift can help! www.aheartforkim.com