Kimberly Kleckner a new start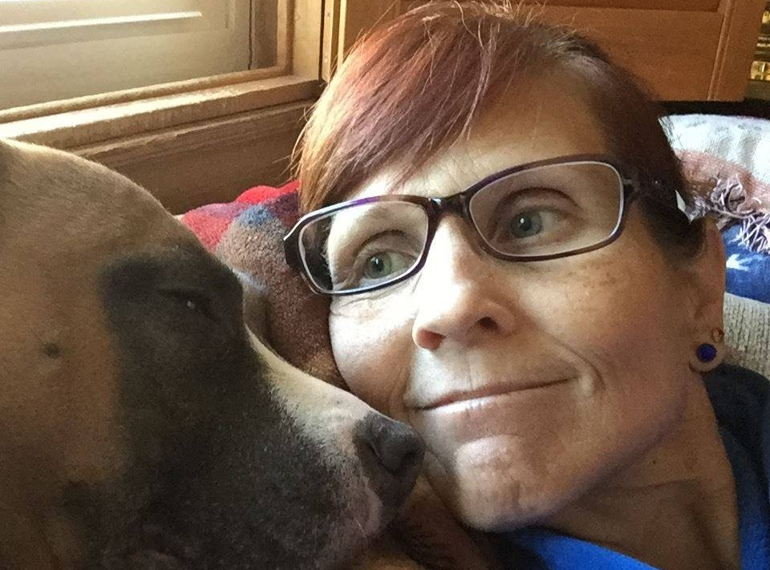 Kim would like a new kidney to continue with her life
$49,211
raised by 73 people
$250,000 goal
Kimberly Kleckner
Transplant Type: Kidney
What if you were living on borrowed time?
Kimberly Kleckner is fighting for her life. When she was 6, she began to experience signs of leukemia, but tests showed negative results. Her pediatrician suggested that she and her parents visit a nephrologist, who did a kidney biopsy. Soon after, Kimberly was diagnosed with medullary cystic disease, which severely damaged her kidneys. In 1981, her father donated one of his kidneys to save his daughter's life, and she required a second kidney transplant just four years later. Sadly, that kidney is now in rejection. Doctors say a third kidney transplant is critical to her survival, and she is currently undergoing evaluations in hopes of being added to the transplant waiting list soon.
Throughout life's challenges, Kimberly has held tightly to her strong faith, as that is the driving force behind everything in her life. She feels blessed and grateful for all that she has, and she is always willing to help others in need. She's donated countless hours to making the world a better place by volunteering in her community and doing mission work in and outside of the U.S., and she dreams of opening a camp for children who are battling renal failure. She's always been incredibly strong and hardworking, even earning her bachelor's degree and working full time while battling such serious health issues.
Kimberly has a loving and compassionate heart for everyone she meets, and she is thankful for the love and support of her family and friends. She is especially close to her five nieces and nephew, who mean the world to her. Although she currently can't enjoy her favorite activity of horseback riding, she stays active by working out and playing with her nieces and nephew. She looks forward to the freedom she'll have once again after receiving her transplant, and she wants nothing more than to spend many more years helping others in need. But right now, Kimberly needs your help.
Unfortunately, Kimberly's hope for a new life will come at a very high price.
The average kidney transplant costs approximately $250,000. And that's only the beginning. Even with health insurance, she faces significant expenses related to the surgery. For the rest of her life, she will need follow-up care and daily anti-rejection medications. Post-transplant medications are very pricey, and they're as critical to her survival as the transplant itself.
When she receives her transplant, she must temporarily relocate from her home to be near the hospital for at least four weeks during recovery, incurring substantial expenses for travel, food and lodging.
You can help by making a tax-deductible donation to the National Foundation for Transplants in honor of Kimberly.
If you'd prefer to send your gift by mail, please send it to the NFT Florida Transplant Fund, 3249 W. Sarazen's Circle, Suite 100, Memphis, TN 38125. Please be sure to write "in honor of Kimberly Kleckner" in the memo line.
Thank you for your generosity!
Transplant Center: Mayo Clinic Jacksonville, FL