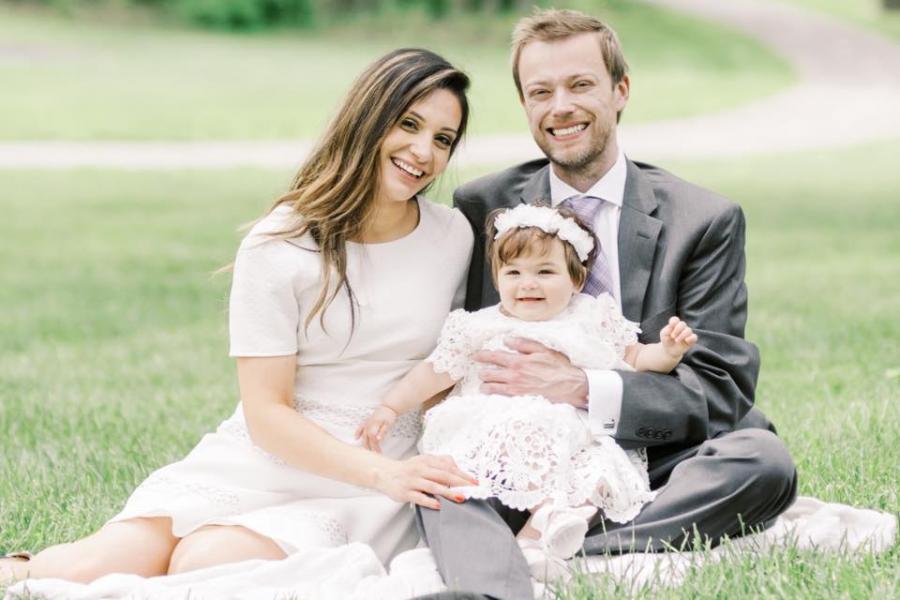 THANK YOU ALL for your support, love, pure generosity, and prayers.
$48,373
raised by 116 people
$85,000 goal
Kamil Slomka
Transplant Type: Heart and Liver
What if you were living on borrowed time?
Kamil Slomka is fighting for his life. In 1984, shortly after his birth, Kamil was diagnosed with mesocardiac double outlet and double inlet right ventricle transposed great arteries and mitral valve hypoplasia. Since that time, his health has been in a constant state of decline. Kamil endured his first surgery at the age of two, and in the past twenty-seven years, Kamil has undergone multiple procedures and surgeries to help keep him alive. He recently found that he suffers from severe liver cirrhosis with multiple nodules due to increased pressure in the right side of his heart. Now, doctors say a heart and liver transplant is critical for his survival.
During such a challenging time, Kamil is thankful for his wife, Sara, and their daughter, Emilia. He wishes they did not have to be so concerned about his health, but he is grateful for their love and support. Kamil was born in Poland, but he and his family came to the United States seeking treatment for his illness. After each surgery, Kamil was hopeful that he would be well enough to be able to be active and play with his sisters and cousins. Unfortunately, as the years passed, he realized that his condition would forever be a barrier. Kamil looks forward to the transplant that will allow him to be healthy enough live his life with as few limitations as possible. More than anything, Kamil wants to spend many more years making memories with his loved ones and being active with his daughter, but right now, he needs your help.
Unfortunately, Kamil's hope for a new life comes at a very high price.
The average heart and liver transplant costs more than $1.5 million. And that is only the beginning. Even with health insurance, which will cover a portion of the transplant cost, he faces significant expenses related to the surgery. For the rest of his life, he will need follow-up care and daily anti-rejection medications. Post-transplant medications are very expensive, and they are as critical to his survival as the transplant itself.
Because Kamil must travel more than 575 miles from his home to the transplant center for evaluations and doctors' appointments, he incurs substantial expenses for each trip. When he receives his transplant, Kamil and Sara will have to stay near the hospital for more than a year, before and during recovery, adding to the financial strain.
You can help by making a tax-deductible donation to the National Foundation for Transplants in honor of Kamil.
If you'd prefer to send your gift by mail, please send it to the National Foundation for Transplants, 3249 W. Sarazen's Circle, Suite 100, Memphis, TN 38125.  Please be sure to write "in honor of Kamil Slomka" in the memo line.
Thank you for your generosity!
Transplant Center:   Vanderbilt University Medical Center
If you have any questions about The National Foundation for Transplants, feel free to contact the staff at 800-489-3863.