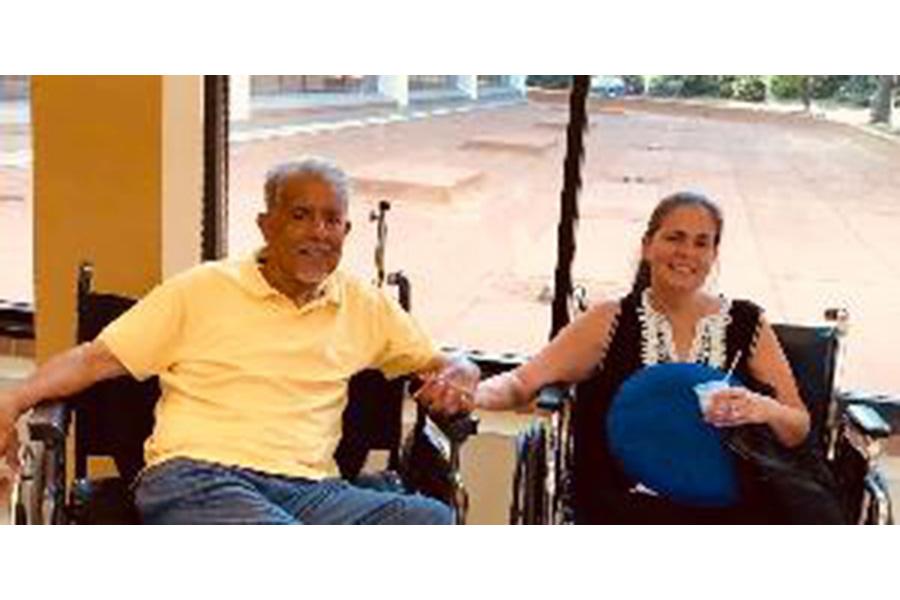 $6,080
raised by 24 people
$25,000 goal
John Figueroa, Jr.
Transplant Type: Kidney
Update: John received a transplant on July 24, 2019! His wife, Margie, was his donor.
John Figueroa Jr., is awaiting a new lease on life. In 2008, he was diagnosed with polycystic kidney disease. He was able to manage his illness for many years, but in 2017, he began to feel unusually tired and lost a considerable amount of weight in a short period of time. He went to the doctor and learned his kidneys were failing and his doctor told him he needed to be admitted that day for emergency dialysis because his kidney function was only six percent. John is still on dialysis today, and it leaves him very tired and takes a toll on his quality of life. Doctors say a kidney transplant is necessary. John's loving wife, Margie, has been found to be a match to be able to donate a kidney to John! She's now in the final testing stages and hopes to hear good news soon! Unfortunately, John's doctors have told him that he must have both kidneys removed before he will be able to receive a transplant, and he is on hold status until that surgery happens.
John and Margie have a blended family of four children and ten grandchildren, and his health causes worry for the whole family. He looks forward to receiving a transplant that will give him back his energy and allow him to be the active husband, father, and grandfather he once was. John wants nothing more than to continue to be a part of the lives of his children and grandchildren, and he hopes to still be holding hands with his wife when he is ninety. But right now, he needs your help.
The average kidney transplant costs more than $414,000. And that's only the beginning. Even with insurance, which will cover a portion of the transplant costs, John still faces significant expenses related to the surgery. For the rest of his life, he will need follow-up care and anti-rejection medications. Post-transplant medications are very expensive, and they're as critical to his survival as the transplant itself. John's dialysis schedule causes him to have to take time off from work frequently, adding to his financial strain.
When John receives his transplant, he will have to temporarily relocate to be near the hospital as he recovers, incurring substantial expenses for travel, food, and lodging.
You can help by making a tax-deductible donation to NFT in honor of John. If you'd prefer to send your gift by mail, please send it to the NFT Virginia Transplant Fund, 3249 W. Sarazens Circle, Suite 100, Memphis, TN 38125. Please be sure to write "in honor of John Figueroa, Jr." on the memo line.
Thank you for your generosity!
Patient Health Institute: Henrico Doctors Hospital