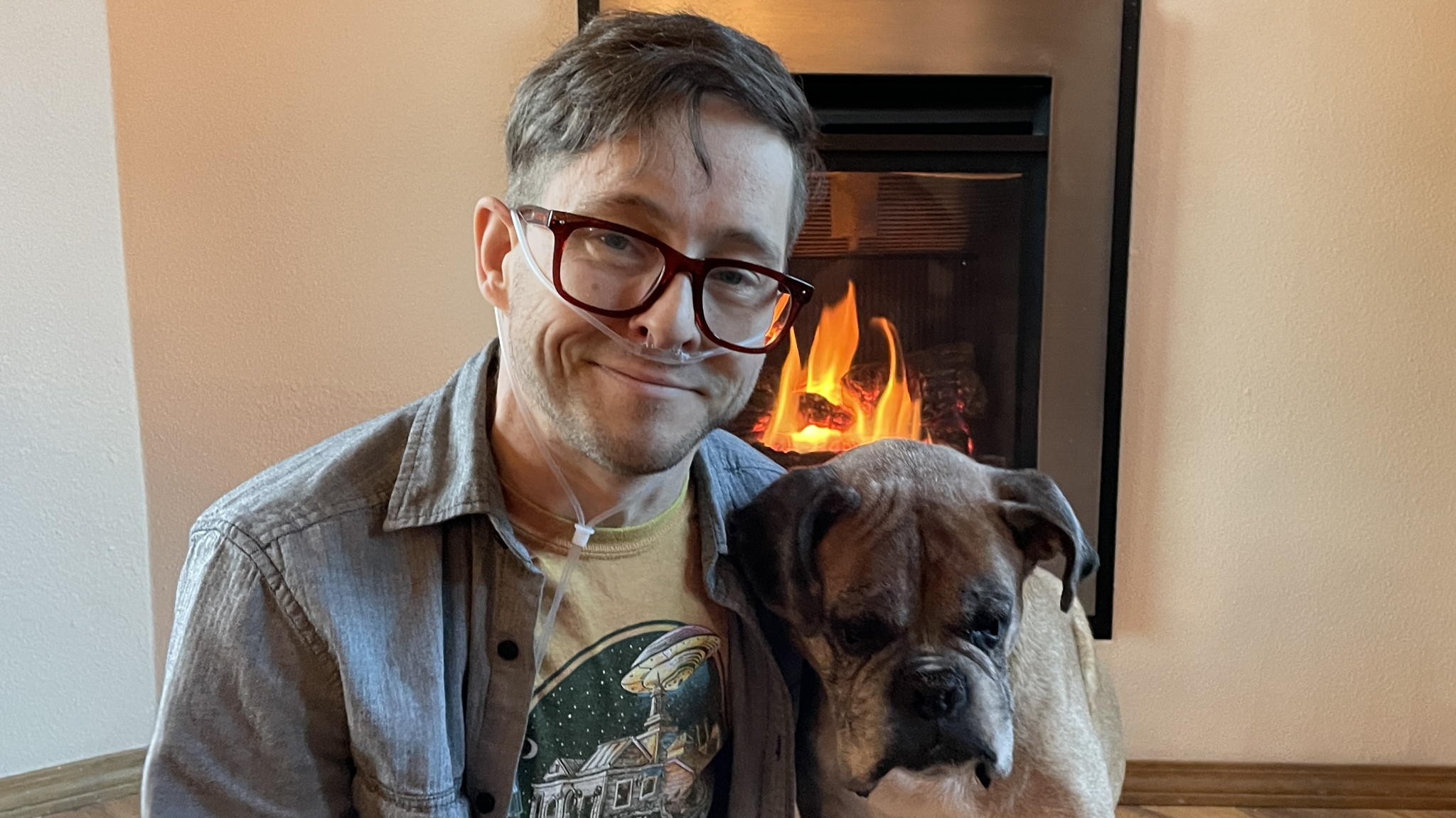 $17,960
raised by 55 people
$150,000 goal
Ean Lake
Transplant Type:   Heart & Lung
What if you were living on borrowed time? 
Ean Lake is fighting for his life. He was born with a connective tissue disease. At age 15, doctors discovered that Ean had an aortic aneurism requiring open heart surgery. Since then, he has had one more open-heart surgery and several procedures to keep his heart pumping. He continued to live with his condition until recently when he was diagnosed with emphysema and congestive heart failure, both due to his connective tissue disease.  Now doctors say a heart and lung transplant is critical for his survival. 
During such a challenging time, Ean is thankful for his friends and family. He wishes they did not have to be so concerned about his health, but he is grateful for their love and support. Before his health began to decline, Ean enjoyed traveling, rock climbing, camping, and spending time with family, but these days, his activities are quite limited. This last 12 months, Ean has had numerous hospital stays due to complications from his failing heart and lungs, and is now on oxygen 24 hours a day. He looks forward to the transplant that will allow him to be healthy enough to spend many more years making memories with his loved ones, but right now, he needs your help.
Unfortunately, Ean's hope for a new life comes at a very high price.
The average heart and lung transplant costs more than $2 million. And that is only the beginning. Even with health insurance, which will cover a portion of the cost of his transplant, he faces significant expenses related to the surgery. For the rest of his life, he will need follow-up care and daily anti-rejection medications. Post-transplant medications are very expensive, and they are as critical to his survival as the transplant itself. 
Because Ean must travel more than 600 miles to the transplant center for evaluations and doctors' appointments (every 2-3months), he incurs substantial expenses for each trip. When he receives his transplant, Ean and his required caregiver will have to stay near the hospital during recovery.  This will be a minimum of five months, adding to the financial strain.
You can help by making a tax-deductible donation to the National Foundation for Transplants in honor of Ean.  
If you'd prefer to send your gift by mail, please send it to the National Foundation for Transplants, 3249 W. Sarazen's Circle, Suite 100, Memphis, TN 38125.  Please be sure to write "in honor of Ean Lake" in the memo line.
Thank you for your generosity!
Transplant Center:   Stanford Health Care (Transplant Center)
If you have any questions about The National Foundation for Transplants, feel free to contact the staff at 800-489-3863.