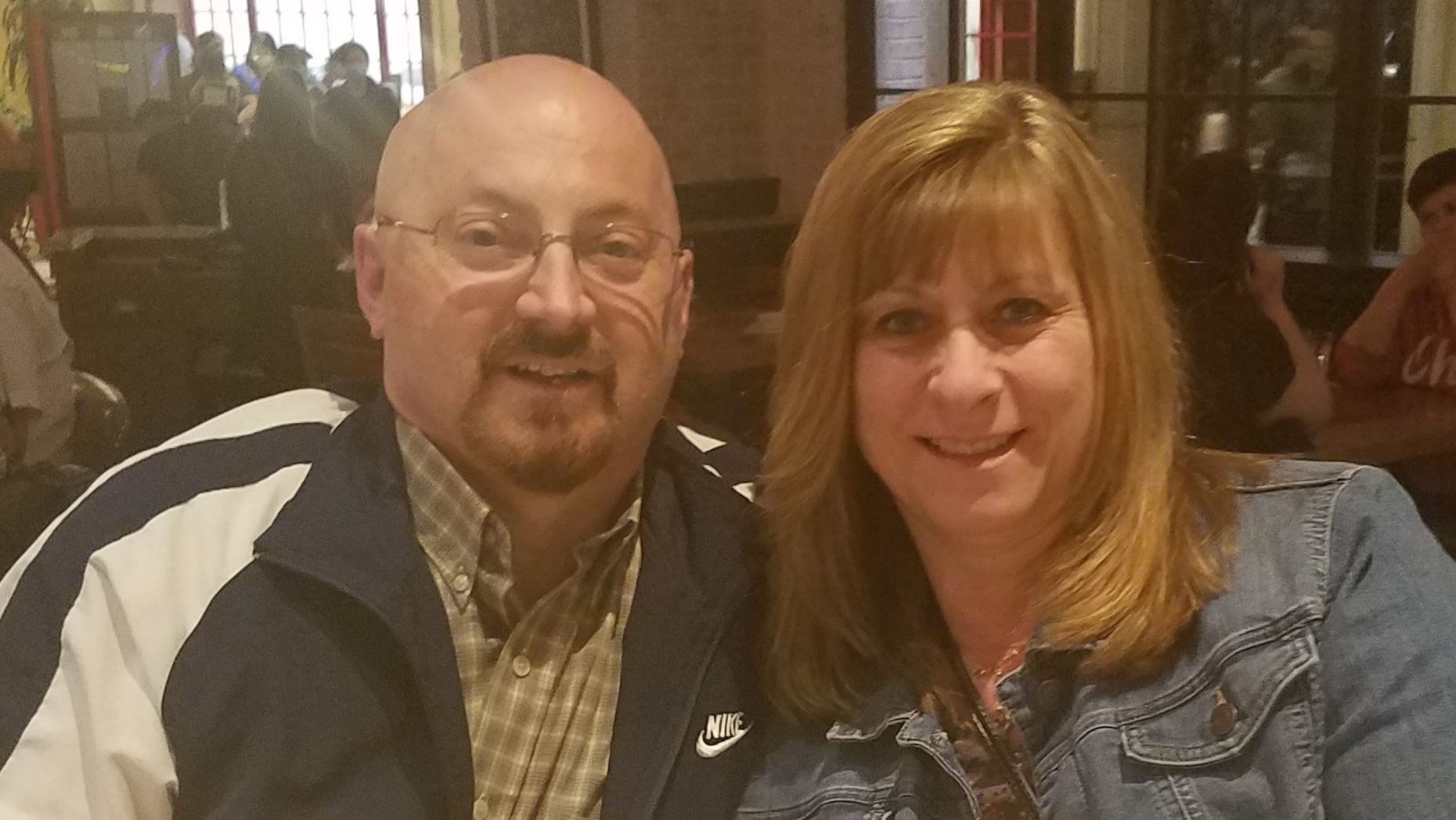 $8,156
raised by 56 people
$35,000 goal
Dave Horan
Transplant Type: Double Lung
What if you were living on borrowed time?
Dave Horan is fighting for his life. In 2004, he was diagnosed with Multiple Myeloma. At that point, he was given one to two years to live. Thankfully, after stem cell transplants and numerous new drugs Dave has been able to manage his condition. However, more recently, Dave's pulmonary health has taken a turn for the worse. Now Doctors say a double-lung transplant is critical for his survival. While awaiting his transplant, Dave must rely on an oxygen tank to breathe.
During such challenging times, Dave is thankful to have his beautiful wife, Brenda, by his side, staying strong for them both. Dave also has a support system of family, friends, and co-workers who provide much needed love, encouragement, and faith. While it has been hard for Dave and Brenda, these circumstances have brought them closer together, strengthened their trust in each other and in the Lord, and given them perspective on what matters most in life.
Before he became ill, Dave loved hunting, fishing, golfing, and any kind of handyman work, and he dreams of being well enough to enjoy these things again someday. He would also love to travel and get through a day without hours of breathing treatments, physiotherapy or relying on an oxygen tank for each breath. More than anything, he wants to be healthy enough to take care of Brenda the way she has always taken care of him. But right now, he needs your help.
Unfortunately, Dave's hope for a new life comes at an extremely high price.
The average double-lung transplant costs more than $1 million. And that is only the beginning. Even with health insurance, which will cover a portion of the cost of the transplant, he faces significant expenses related to the surgery. For the rest of his life, he will need follow-up care and daily anti-rejection medications. Post-transplant medications are very expensive, and they are as critical to his survival as the transplant itself. Dave lives 220 miles away from the transplant center and he has had to travel back and forth for appointments. When he receives his transplant, he and his caregiver will have to temporarily relocate to be nearby while he recovers, incurring substantial expenses for travel, food, and lodging.
You can help by making a tax-deductible donation to the National Foundation for Transplants in honor of Dave.
If you'd prefer to send your gift by mail, please send it to the National Foundation for Transplants, 3249 W. Sarazen's Circle, Suite 100, Memphis, TN 38125. Please be sure to write "in honor of Dave Horan" in the memo line.
Thank you for your generosity!
P.S. Want to help Dave even more? Ask your company if they will match your gift!
Transplant Center: University of Pittsburgh Medical Center (Transplant Center)
If you have any questions about The National Foundation for Transplants, feel free to contact the staff at 800-489-3863.