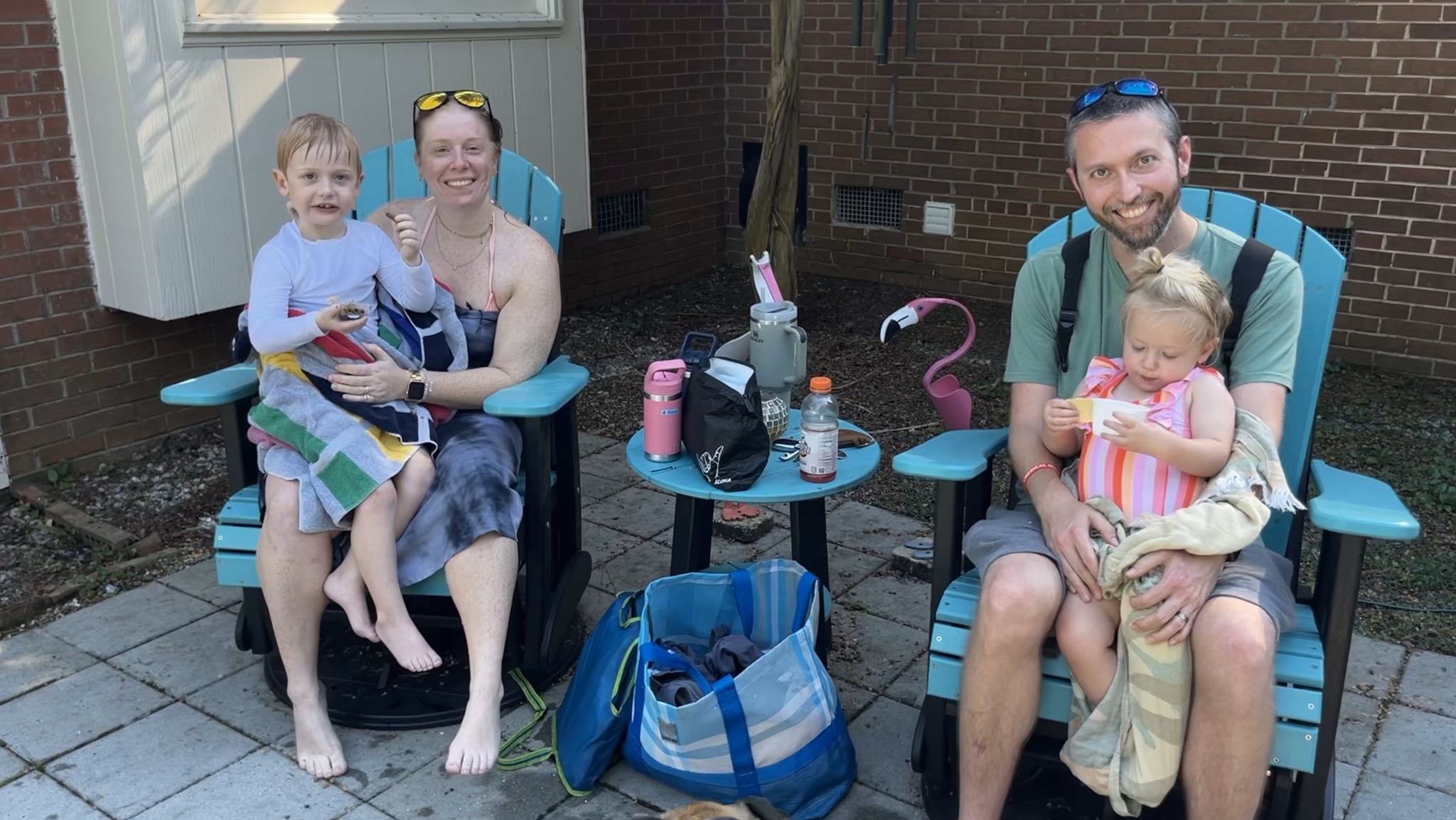 $0
raised by 0 people
$10,000 goal
Dan Ferree  
Transplant Type:   Heart
What if one moment you were playing with your kids, and the next you were in the hospital facing a life altering diagnosis? 
On December 18, 2022, Dan Ferree's life took a drastic turn. That fateful day Dan was at home playing with his kids and started to feel some heartburn. The next day Dan took his kids to school and went to work. What started as an innocent bout of heartburn quickly escalated into a life-threatening situation. Little did he know that his heart was on the verge of going into total failure. It was at his workplace that a coworker found him, struggling to stay conscious, falling out of his chair. The ambulance arrived just in time, as Dan's heart had stopped multiple times on the way to the hospital. His life hung in the balance as he was resuscitated and remained in a coma for nearly one month. Around January 10th that Dan finally woke up from what can only be described as a harrowing ordeal.   
This journey has been physically grueling for Dan's body, emotionally devastating for him and his loving wife, and incredibly confusing for his young children who just want to be able to play with their dad again.   
Now, Dan needs your help to receive a life-saving heart transplant.  
Dan's medical journey did not end at a failing heart, it has been filled with challenges outside of his diagnosis of Ischemic Cardiomyopathy. On December 28, while in a coma, Dan received a Left Ventricular Assist Device (LVAD), a lifeline that has kept him going. He then underwent the placement of a stent, where his medical team discovered he had diabetes, with an A-1c level too high for immediate treatment. His lengthy hospital stay was marked not only by this new diagnosis, but also pressure sores, endless rehab, and the need to relearn basic tasks, including how to walk again. Dan's LVAD, extensive rehabilitation protocol, and the love of his family has kept him alive thus far, though this medical intervention can only help for so long.  Less than one year after what he thought was just a spout of heartburn, Dan's medical team informed him that he needs a heart transplant to survive.   
Unfortunately, Dan's new heart comes at a remarkably high cost.  
The average heart transplant costs more than $1 million and that is just the start of a lifetime of expenses to help Dan maintain his new heart. Currently, Dan is on the transplant list, hoping for a new chance at life.  However, the road ahead remains challenging.  The hospital expects him to stay for at least two months after the transplant, and childcare during this period is a significant concern. Dan's wife has had to take an extended leave from work to care for him, and the financial strain has been overwhelming. Their savings have been depleted to get them to this point, and the bills continue to mount.  
Even with insurance offsetting some of the medical costs, Dan and his family face extensive out of pocket expenses for the foreseeable future.  Dan's story is a testament to the strength of the human spirit, but he cannot face this journey alone. We invite you to join us in supporting patients like Dan as they navigate this difficult journey. Your contribution, no matter the size, will make a significant difference in their lives.
You can help by making a tax-deductible donation to the National Foundation for Transplants in honor of Dan.  
If you'd prefer to send your gift by mail, please send it to the National Foundation for Transplants, 3249 W. Sarazen's Circle, Suite 100, Memphis, TN 38125.  Please be sure to write "in honor of Dan Ferree" in the memo line.
Thank you for your generosity!
Transplant Center:   Medical University of South Carolina (Transplant Center)
If you have any questions about The National Foundation for Transplants, feel free to contact the staff at 800-489-3863.