Dan Brodigan and his Kidney Support Team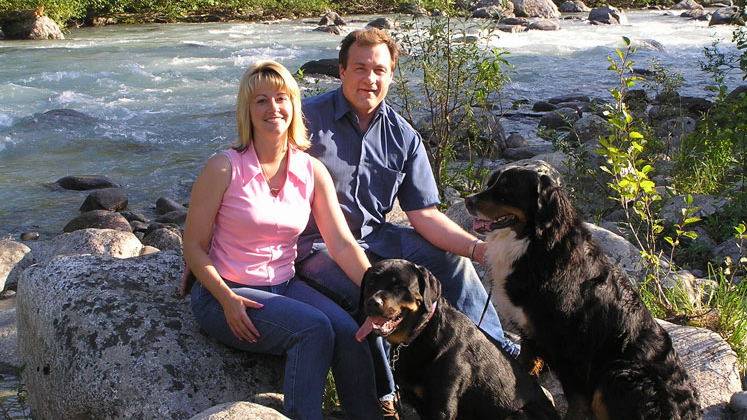 A fundraiser intended to assist with the costs incurred during surgery and the recovery period.
$14,650
raised by 82 people
In Seattle
Update posted 1 month ago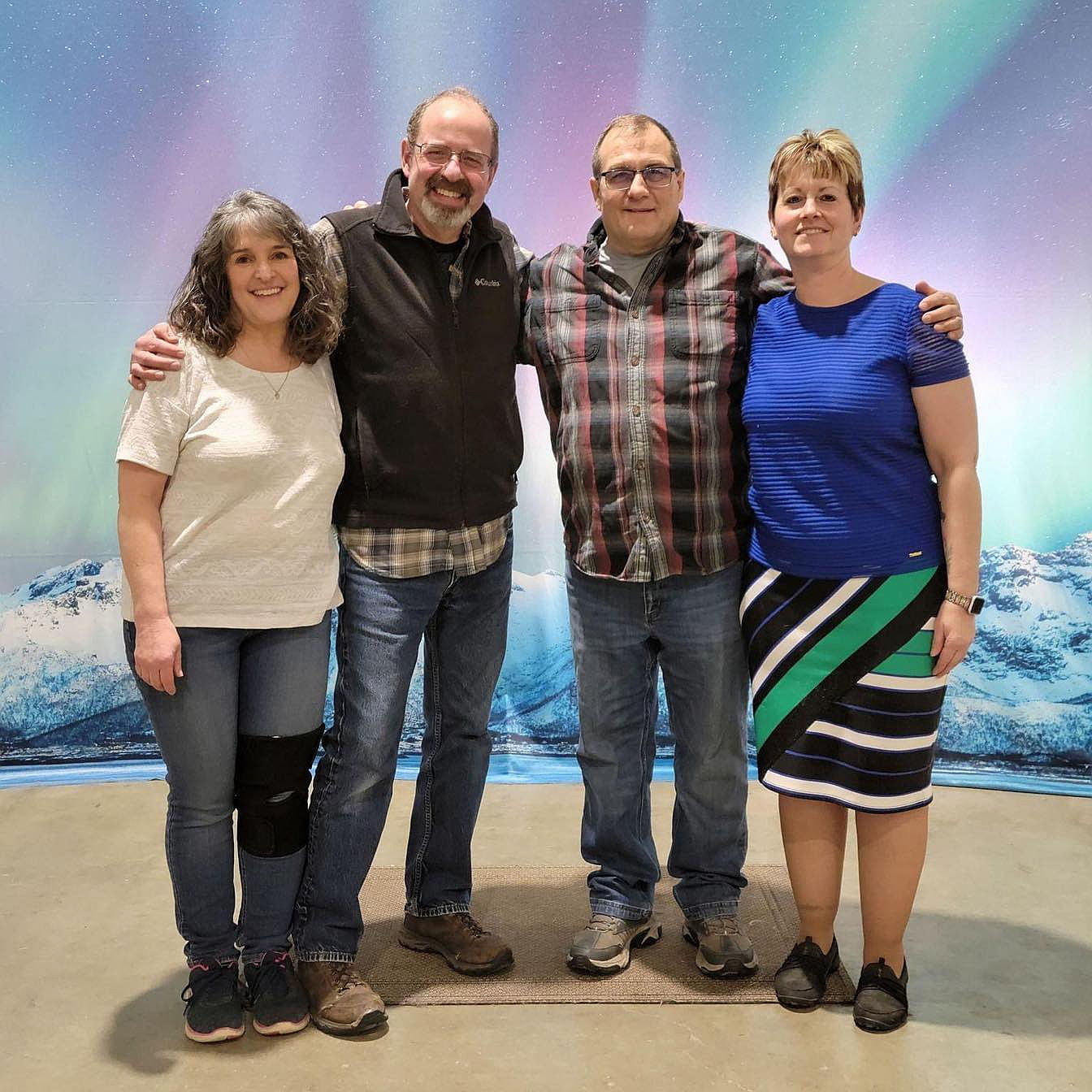 Arrived Seattle early morning on Nov 9 - those of you in Alaska know we had a CRAZY snow storm (it's still going on), even by our standards.  Departure was delayed and we finally made it to our rental around 5 am, just prior to morning appointments.  Medically speaking, all appointments are going well; pre-op stuff will be completed today.  Logistically, our first 24 hours was.... not simple, but we have settled now in Kirkland about 20 minutes from the hospital.
And the star of our travels, Caddy, did NOT love being away from her people but also rocked the delayed air travel.  You can see below, she is enjoying some down time, as are we.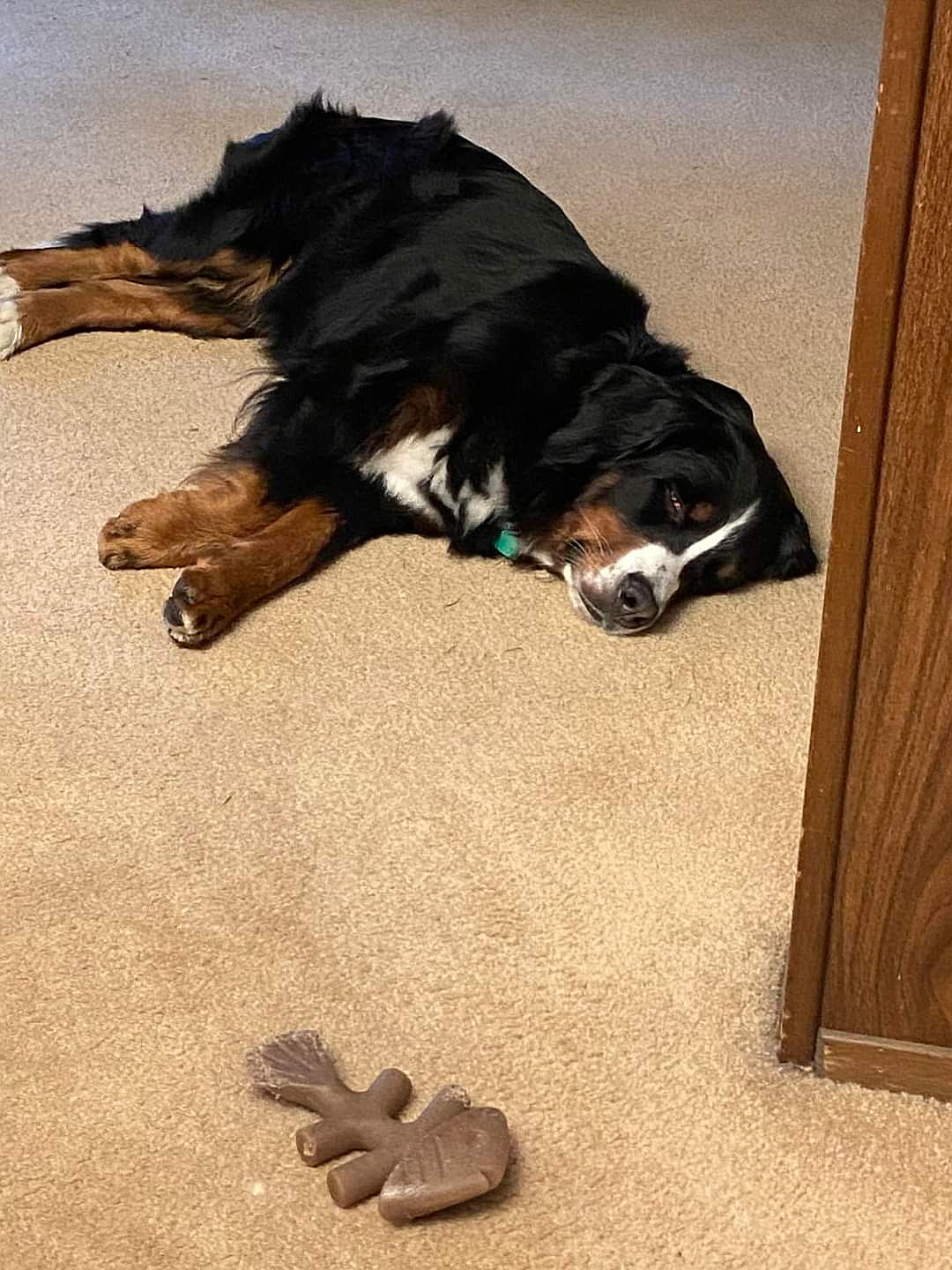 Thank you all for your support, prayers & encouragement.  Dan & Sam will check into the hospital Sunday night at 12:30 am, and surgery is scheduled for Monday about 7:45 am.  Everybody's bloodwork & such is looking good, please keep praying that the "green light" stays on and everything is a go.  Grateful for friends, grateful for modern medicine.  This afternoon, I was also grateful for Mexican food (thanks Sam :)).  Take care all, expect an update after surgery. (Deb)
Dear Family, Friends and Supporters, 
Treating decades of chronic pain with NSAIDs ultimately led Dan's kidneys to fail. 
Dan Brodigan, like many, has weathered life's storms with remarkable resilience and bravery. One particular storm, he was assisting in the delivery of gift bags prepared by his children at a church function for prison inmates, when a car accident as a passenger left him with a compressed and damaged hip. Despite being unable to undergo a hip replacement due to his youth, Dan managed decades of hip pain with cortisone shots and over-the-counter medications. not realizing the silent harm NSAIDs were inflicting on his kidneys.
Dan's health journey continued to present challenges. Nine years after his 1st hip replacement surgery, he overcame his 2nd hip replacement of the same hip. Simultaneously trudging through what was once a labor of love, turning into a toxic workplace of stress resulting in a lifetime of financial harm. In 2005, he bravely overcame prostate cancer, concurrently managing high blood pressure. Following a 2015 hernia surgery, Dan's kidney condition came to light, prompting a constant balancing act of medical interventions, education, dietary adjustments, and medication to maintain his kidney health. This has significantly impacted his overall quality of life.
Dealing with the effects of kidney failure, Dan has adapted his social life and work routine, navigating the demands of appointments, tests, and meetings. Throughout, his dedication to his work ethic, he has remained steadfast, supported by understanding colleagues and employers who have provided significant assistance, enabling him to manage his health while fulfilling his professional responsibilities.
Dan's commitment to his hobbies helped lead him to find a kidney donor! 
In early 2023, Dan was placed on the transplant waitlist, preparing for a potentially lengthy wait. Faced with the prospect of long-term dialysis, he began to mentally prepare for the journey ahead. Yet, amidst the challenges, there was a glimmer of hope. Throughout his medical ordeal, Dan's devoted wife, Laura, has been a constant source of support, regularly updating their community on Dan's progress. Not only has she been his caregiver, but also the pillar of his strength.
Ultimately, it was Laura's perseverance and the tight-knit community they had fostered, particularly through their involvement in the dog breeding and dog show circle, that led them to find a suitable kidney donor. A friend from this community turned out to be a perfect match, offering Dan the much-needed lifeline in the form of an incredible act of kindness.
Unfortunately, Dan's new kidney comes at a tremendous cost and economic uncertainty.
An average kidney transplant entails expenses exceeding $400,000, presenting a significant financial challenge for Dan despite having health insurance. Post-transplant, he will continue to face substantial medical costs, including lifelong follow-up care and expensive medications. Additionally, his wife Laura will have to take unpaid leave to support him during the transplant and recovery phase. Traveling from Alaska to Seattle for the procedure and an expected 4-6 week stay in Seattle further intensifies the financial pressure on the family.
Despite his health struggles, Dan's spirit remains that of an adventurer, deeply valuing outdoor experiences and the company of his cherished dogs. He finds comfort in the camaraderie of dog shows and enjoys dog show camping trips with Laura. Among many of his passions for outdoor cooking for friends, wood burning and woodworking remain an essential part of his life, and he eagerly looks forward to returning to these beloved activities with a renewed sense of energy and vitality.
 You can join us in supporting Dan and his team's journey toward a kidney transplant today by offering a tax-deductible financial donation:
**IMPORTANT** When making a donation, ensure you select a dedication, select In Honor of, and add Daniel Brodigan in the name field. This will ensure the funds go towards the fundraiser dedicated to Dan. 
Making a tax-deductible donation through a check or credit card. 
Please make your check payable to NFT and include "In honor of Daniel Brodigan" on the memo line.
Contributing securely online by scanning the QR code below, which will direct you to the National Foundation for Transplants campaign organized by Daniel Brodigan.
If you have any questions, please don't hesitate to contact the National Foundation for Transplants staff at 800-489-3863 or via email at info@transplants.org.
 On behalf of Laura, Deb, Sam, our cherished dog family, and myself, we extend our heartfelt gratitude for your kindness, prayers, and support!