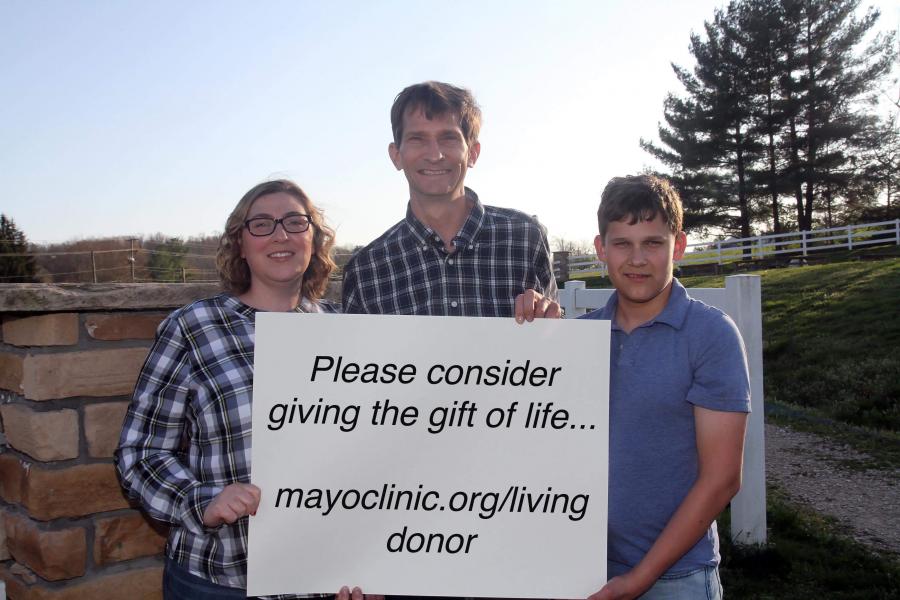 $20,665
raised by 141 people
$50,000 goal
Brian Drain
Transplant Type: Kidney
Update: Brian received a transplant on December 4, 2018.
Brian was diagnosed with kidney disease in 2002. In 2016, he started the process of being listed for a kidney transplant and the required surgeries to start dialysis. Two years later in December of 2018, his hero came through paired donation. He is incredibly blessed that a family friend donated her kidney so that he could receive a matching kidney from a living donor. This amazing gift got him off dialysis! However, the transplant was extremely complicated and required specialized medications. Over the past year, Brian noticed changes that he did not expect post-transplant, and additional testing revealed that there were unforeseen side effects from these special medications. As a result, he developed a rare condition that required additional treatment at the Mayo Clinic. He is looking forward to getting back to the man he was before the sickness hit, but it is a process of building strength throughout this long and difficult journey.
The average kidney transplant costs approximately $442,000, and that's only the beginning. Even with health insurance, he faces significant expenses related to the surgery. For the rest of his life, he will need follow-up care and daily anti-rejection medications. Post-transplant medications are very expensive, and they're as critical to his survival as the transplant itself.
Brian and his family had to temporarily relocate at the time of transplant, incurring substantial expenses for travel, food, and lodging. The complications he has experienced has required that he stay nearby for extended periods of time as he receives treatments, further adding to his financial burdens.
You can help by making a tax-deductible donation to NFT in honor of Brian. If you'd prefer to send your gift by mail, please send it to the NFT Kentucky Transplant Fund, 3249 W. Sarazens Circle, Suite 100, Memphis, TN 38125. Please be sure to write "in honor of Brian Drain" on the memo line.
Thank you for your generosity!
Transplant Center: Mayo Clinic Rochester