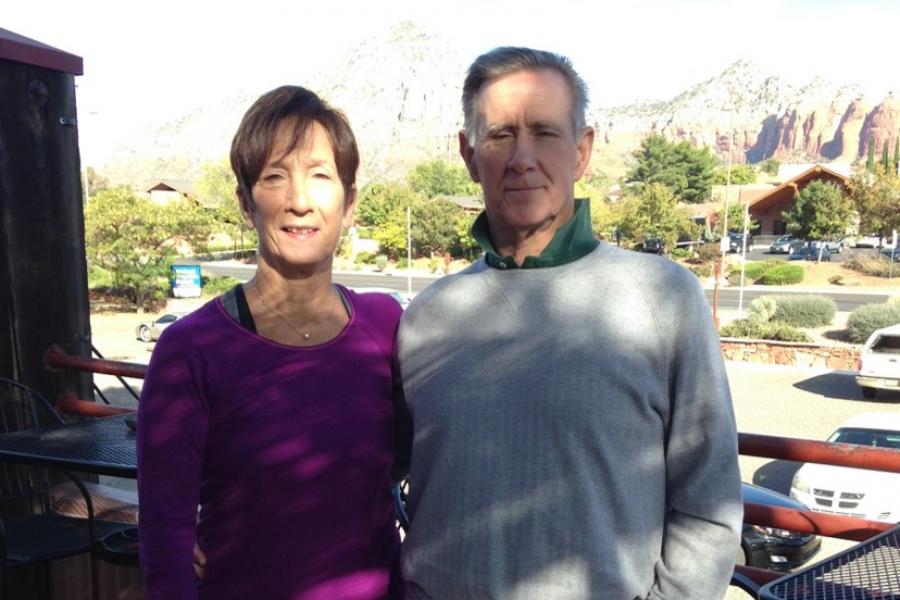 $82,630
raised by 273 people
$50,000 goal
Billy Gardner
Transplant Type:  Heart & Liver
Update: Billy received a heart and liver transplant on May 6, 2018!

Billy Gardner is fighting for his life. After a lifetime of competitive sports, he underwent knee and hip replacement surgery. He came out feeling 20 years younger and was ready to take up sports again. Before he could do so, he was diagnosed with amyloidosis, a rare blood disease that resulted in heart failure. Soon after that, he learned he also has hemochromatosis, a rare liver disease. Doctors say a heart and liver transplant is his only hope for survival.
During this difficult time, Billy is most grateful for the love, support, and insight of his wife of 35 years, Trish, and their four children, Bill, Lauren, Matthew, and Brianna, as well as their spouses and children, and his brothers. He has also maintained strong friendships over the years, especially with his college brothers (The Tent), whose unwavering support means so much.  
Billy looks forward to receiving a transplant that will restore his health and give him back the energy to participate in family activities. He wants nothing more than to be an active husband, father, and grandfather. Billy's greatest wish is simple—he wants to enjoy a long life with his family and friends and not worry about his health. But right now, he needs your help.
The average heart and liver transplant costs more than $1 million. And, that's only the beginning. Even with insurance, which will cover a portion of the transplant costs, he still faces significant expenses related to the surgery. For the rest of his life, he will need follow-up care and anti-rejection medications. Post-transplant medications are very expensive, and they're as critical to his survival as the transplant itself.
Billy's career as a broker spanned 35 years, and he expected to work for many more years. Unfortunately, his declining health forced him to retire in 2015, further adding to his financial strain.
You can help by making a tax-deductible donation to NFT in honor of Billy. If you'd prefer to send your gift by mail, please send it to the NFT New Jersey Transplant Fund, 3249 W. Sarazens Circle, Suite 100, Memphis, TN 38125. Please be sure to write "in honor of Billy Gardner" on the memo line.
Thank you for your generosity!
Patient Health Institute: Columbia Presbyterian