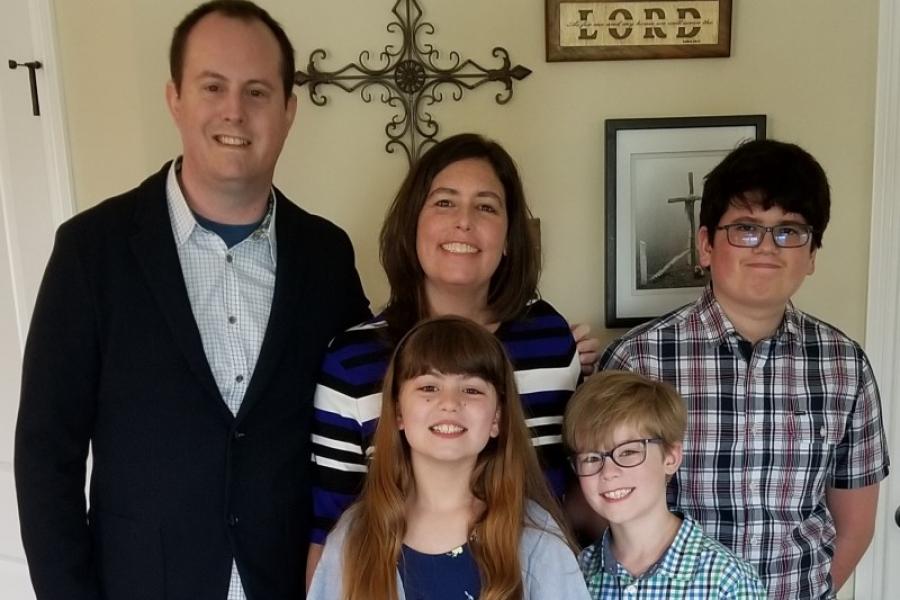 $29,999
raised by 53 people
$80,000 goal
Adam Dorsey
Transplant Type:  Multi-Organ
"First, Hurricane Katrina. Now, Eleven Years After Wife's Liver Transplant, Husband Awaits Multi-Organ Transplant."
It reads like a sensationalized headline, but, amazingly, it's true. Back in 2005, we lost everything we owned in Hurricane Katrina. Then, in 2009, my wife received a successful liver transplant. I don't know about you, but my thinking was, "After you've lived through a hurricane, and your wife has had a transplant, your household is done with all that stuff!"—Done with the tragedy; done with the outrageous medical bills; done with the crippling physical illness; done with the total interruption to the basic pleasures of life; done with the waiting. But, God is always providing his people with opportunities to bear witness to his worthiness in the midst of suffering and weakness, so now it's my turn to receive the gift of life—a multi-organ (modified multi-visceral) intestinal transplant.
Since May of 2015, my whole life has been turned upside-down: intestinal failure, surgeries, hospitalizations, clinic visits, daily 12-hour infusions of IV nutrition, maintenance of four medical devices, weekly in-home nurse visits, 12-hour round-trips to Cleveland, and losing the ability to work, play, and even eat food. I really miss the food! And playing ball with my boys. And not just my life has been turned upside-down, but my wife's life, too! Christi has gone from transplant patient to full-time caregiver! Learning that our family might have to wait in Cleveland for up to 2-3 years before I get my transplant, we face many uncertainties ahead. But one thing we are already very familiar with is the financial burden of paying for transplant-related costs because, for the past eleven years, we've been bearing those costs for Christi's post-transplant care.
And today, a difficult reality has sunk in: Now my astronomical pre-and post-transplant expenses are being added to my wife's already crippling post-transplant expenses. This is truly a burden too heavy for us to bear! And so, we are asking the Lord for help. Through numerous trials of various kinds, he has always provided for our every need. And our faith has been strengthened.
So, would you consider giving a tax deductible, charitable gift in honor of our family, to help us meet our many needs as we await—yet again—the miraculous gift of life? And, as you read our updates, will you join us in praising God, when you see for yourself just how faithful he is to care for his children (2 Cor 1:11)?
You can help by making a tax-deductible donation to NFT in honor of Adam. If you'd prefer to send your gift by mail, please send it to National Foundation for Transplants, 3249 W. Sarazen's Circle, Suite 100, Memphis, TN 38125. Please be sure to write "in honor of Adam Dorsey" in the memo line.
Thank you for your generosity!
Transplant Center:  Pseudo Obstruction Transplant Center